Drawing Made Easy A complete course in drawing for the young artist and student. Each lesson builds on the preceding one in a way that makes it fun to learn to draw.

Free shipping on select books. No minimum purchase





The Manuel Rosenberg Course in Newspaper Art
Published as a practical introduction to newspaper illustration and using actual drawings by the author, this book remains an entertaining and useful demonstration of the way an artist can capture the imagination and the attention of an audience. Anyone working in publishing whether in print or on the web will enjoy this ebook.




How Harry Cook Learned to Draw
Student's freehand drawing journal from Dartmouth College, 1897-1898
An Elementary Course in Free Hand Geometrical Drawing




Practical Drawing by E. G. Lutz
This is my new favorite How To Book, it covers just about all the topics anyone would need in an art career.
To purchase an e-book click on the link.

The e-books are available for instant download as a PDF file.

When you click on a picture or the title you will be directed to a page with more information.

Click on the "Buy Now" button to complete the purchase. You can make a secure purchase using Paypal or Google Checkout. Both allow you to use your own credit card.

If you experience difficulties there is a link on that page so you can contact me.

Using Paypal and frequently asked questions: FAQs.

The e-books are believed to be in the public domain based on their age. If you have information to the contrary, please email me immediately. You can find an email link on pages describing each e-book.






Anatomical Diagrams For the Use of Art Students
Download this article from an 1883 edition of Century Magazine for free.
You can see what the e-books look like and how the process works.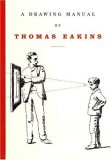 A Drawing Manual by Thomas Eakins (Primary Sources in American)