Begin the process of downloading the e-book by clicking the "Free" button.
After clicking the button you will be directed to a web page which will give you a link to the download site. This process will closely duplicate the way you would order and download one of the other books, with the exception that it's free.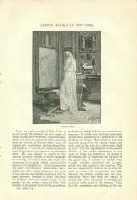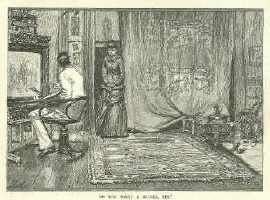 Artists' Models in New York
An Article from Century Magazine Volume XXV No. 4
Published in February 1883.
From the article:
With the rapid growth of New York as an art-center, the demand for, and supply of, living models have increased proportionately. Time was, when the Americam artist, returning from the schools of Europe where ther are trained and experienced models, found himself quite at a loss for the material embodiment of his ideas in the shape of a professional model...
Free

When ordering other e-books, if you are new to PayPal you will be directed to a PayPal sign up page. Please be sure to take the option to return to this site so you can get information on how to download your book. If you experience any difficulties email me and I will send you the link: lifedraw2005@yahoo.com
You will need Adobe Acrobat Reader (c) to view the PDF file.
If you do not have a copy of Adobe Acrobat Reader you may download a free copy of the latest version here:
Acrobat Reader Download Site
If you experience any trouble downloading the e-book please click on this link:
Detailed Download Instructions
If you are still experiencing trouble email me at:
lifedraw2005@yahoo.com
and I will contact you to help with the download or email you the file.
This e-book and the images in it are believed to be in the public domain based on their age and publishing date. If you have information to the contrary please email me: lifedraw2005@yahoo.com
---