Traite de Perspective a l'usage des Artistes
This is the most complete, one of the most influential and without a doubt the most beautiful book on perspective ever published.
$14.95




International Library of Technology - PerspectiveThis ebook consists of three lesson in perspective drawing. Parallel Perspective, Angular Perspective, Pictorial Perspective. $3.95




An Introduction to Perspective Drawing and Painting





Drawing Made Easy A complete course in drawing for the young artist and student. Each lesson builds on the preceding one in a way that makes it fun to learn to draw.
To purchase an e-book click on the link.

The e-books are available for instant download as a PDF file.

When you click on a picture or the title you will be directed to a page with more information.

Click on the "Buy Now" button to complete the purchase. You can make a secure purchase using Paypal or Google Checkout. Both allow you to use your own credit card.

If you experience difficulties there is a link on that page so you can contact me.

Using Paypal and frequently asked questions: FAQs.

The e-books are believed to be in the public domain based on their age. If you have information to the contrary, please email me immediately. You can find an email link on pages describing each e-book.






Practical Drawing by E. G. Lutz
This is my new favorite How To Book, it covers just about all the topics anyone would need in an art career.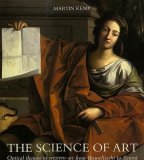 The Science of Art: Optical Themes in Western Art from Brunelleschi to Seurat
The Geometry of an Art (Sources and Studies in the History of Mathematics and Physical Sciences)
Perspective as Symbolic Form
Brook Taylor's Work on Linear Perspective: A Study of Taylor's Role in the History of Perspective Geometry. Including Facsimiles of Taylor's Two Books ... of Mathematics and Physical Sciences)