Purchase the ebook by clicking the "Buy Now" button at the bottom of the page.
After completing the purchase you will be directed to a web page which will give you a link to the download site.
To see more examples and view contents pages click HERE.
Hieroglyphic or Greek Method of Life Drawing
Published in 1916.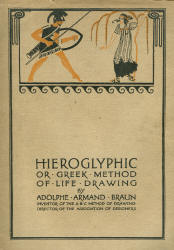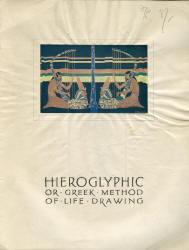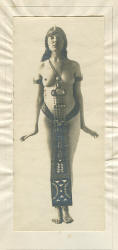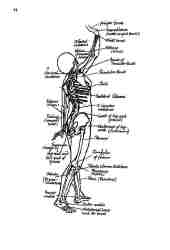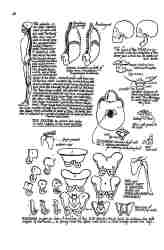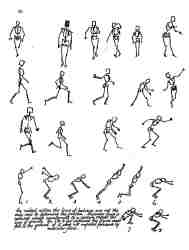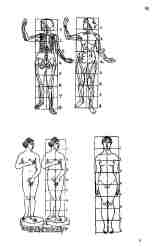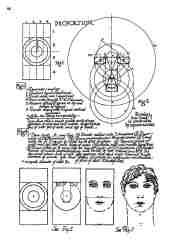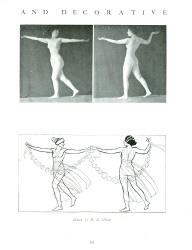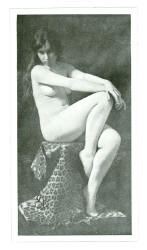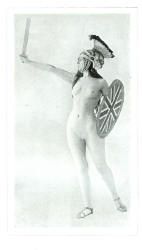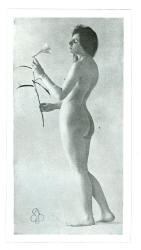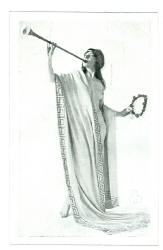 "...I am recommending your site to all of my colleagues. We do special effects for motion pictures and t.v. and extensively use anatomical reference for our work. The newer anatomy books just don't have the same qualities..."
-David Beneke
http://www.davidbeneke.com/
From the preface to the first edition by A. A. Braun.
The Hieroglyphic (or Greek) System of Life Drawing seems to me to be an entirely novel departure, for I have never elsewhere read nor seen, nor heard any of the theories which it advances. Its claims, however, are not entirely based upon its originality. My object is to interest and inspire, not to appear absurdly erudite..."
A. A. BRAUN. December, 1916
From the essay by A. A. Braun.
Life Drawing ought to be cultivated for its human element, for through the agency of sight it allows us to dwell upon things most akin to ourselves. Sight is one of our busiest senses, the one through which we enjoy life under the greatest variety of aspects: it brings us into relation with the outer world, with our next of kin, with those we love and with ourselves, and drawing gives us supreme means of enjoying these delights. Even if it had no other purpose, drawing by this one reason ha its most frequent plea, its supreme excuse. By drawing that which God has created, and understanding that which we draw, we become more intimately acquainted with God's wonderful and purposeful work, and our artistic performance resolves itself into a silent worship of the Almighty.
...There is another reason why the Hieroglypic method of pure outline was selcted. It seems that the science of drawing should be to a great extent be one of perfection of line. By adding shading we may show more technical knowledge. or on the other hand conceal ignorance under the uncertainties of tone. With pure line we cannot but be honest and true. Line also requires the selection of essentials by which alone truly superior and artistic work can be produced...The progress made during the last fifty years in the arts of reproduction has blinded us to this, and artists ought to revert more frequently to the exquisiteness of fine, pure draughtmanship, by the simple though difficult method of pure outline.
This book has a series of essays about life drawing which proceed from the idea that life drawing can be both taught and learned and that there is a short cut to learning which will come from observing the muscles of the form and concentrate on the perfection of the line.
It seems very likely that the artist who made the journals illustrated in the ebook Figure Drawings of Grace A. Young was a student of this method.
The Original issue was published with tipped in actual photographs. This third edition contains one tipped in photograph and the rest of the photographs are printed halftones. They are made from very fine plates and are of impressive quality.
About 50 pages of illustrations, and 130 photographs.
A valuable study guide for anyone interested in life drawing.
Hieroglyphic or Greek Method of Life Drawing


DOWNLOAD THE E-BOOK
$44.39
$7.95
DOWNLOAD THE E-BOOK Buy now with Paypal.
If you are new to PayPal you will be directed to a PayPal sign up page or you will be allowed to pay directly by credit card.
At the end of the process you will see a button like this: (If you click it now it will take you to the home page.)
Please be sure to click that button because it will return you to a specific page on this site so you can get information on how to download your book. If you experience any difficulties email me and I will send you the link: lifedraw2005@yahoo.com
You will need Adobe Acrobat Reader (c) to view the PDF file.
If you do not have a copy of Adobe Acrobat Reader you may download a free copy of the latest version here:
Acrobat Reader Download Site
If you experience any trouble downloading the e-book please click on this link:
Detailed Download Instructions
If you are still experiencing trouble email me at:
lifedraw2005@yahoo.com
and I will contact you to help with the download or email you the file.
This e-book and the images in it are believed to be in the public domain based on their age and publishing date. If you have information to the contrary please email me: lifedraw2005@yahoo.com
Three Copies of Hieroglyphic or Greek Method of Life Drawing are listed at Alibris. Get your copy here:
Hieroglyphic or Greek Method of Life Drawing - $44.39

Hieroglyphic or Greek Method of Life Drawing - $58.15

Hieroglyphic or Greek Method of Life Drawing - $300.00
FREE Shipping on orders of $49 or more! Eligible books are marked with our Super Value Shipping truck.
---