Explicatio Tabularum Anatomicarum (Anatomical Engravings)
by Bartolomeo Eustachi
28 Plates of the Original 32
From Wikipedia:
First published in 1714 by G. M. Lancisi, and again in 1744 by Cajetan Petrioli, and again in 1744 by Bernhard Siegfried Albinus, and subsequently at Bonn in 1790, the engravings show that Eustachius had dissected with the greatest care and diligence, and taken the utmost pains to give just views of the shape, size and relative position of the organs of the human body. The fact that his book became a bestseller more than a century after his death shows the extent of the religious restrictions on anatomists all through the Renaissance.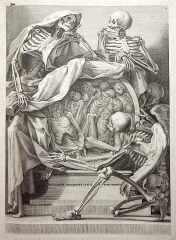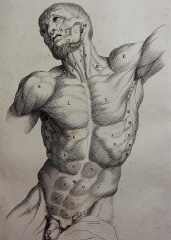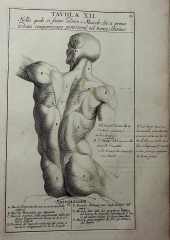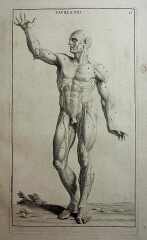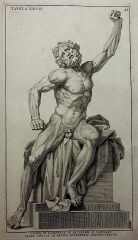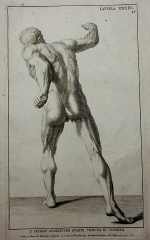 Anatomia Per Uso et Intelligenza del Disegno
by Bernardino Genga
20 Plates of the Original 59
From Wikipedia:
Anatomia per Uso et Intelligenza del Disegno consists of 59 copperplate engravings of text and illustrations printed on one side only. After the engraved title is a plate with allegorical emblems of death. Of the illustrated plates, the first 23 deal with osteology and myology drawn from Genga's anatomical preparations. The remainder consists of representations of antique statues viewed from different angles, including the Farnese Hercules, the Laoco÷n (without his sons), the Borghese Gladiator, the Borghese Faun, the Venus de Medici, the Youth Pulling a Thorn from his Foot, and the Amazon of the House of Cesi. A variant of this work lacks the final three images and contains the words "libro primo" on the engraved title, though there was never a libro "secundo" published.
Every artist should be familiar with these works.
$3.95